Previous Page
Ark Lodge Cinemas
4816 Rainier Avenue South, Seattle, WA 98118
Movieline: 1-(206)-721-3156
Website: http://www.arklodgecinemas.com/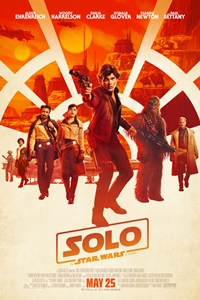 Solo: A Star Wars Story (PG-13)
Cast: Alden Ehrenreich, Donald Glover
Runtime: 2 hr. 15 mins.

Board the Millennium Falcon and journey to a galaxy far, far away in Solo: A Star Wars Story, an all-new adventure with the most beloved scoundrel in the galaxy. Through a series of daring escapades deep within a dark and dangerous criminal underworld, Han Solo meets his mighty future copilot Chewbacca and encounters the notorious gambler Lando Calrissian, in a journey that will set the course of one of the Star Wars saga's most unlikely heroes.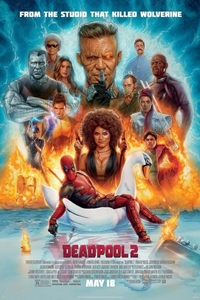 Deadpool 2 (R)
Cast: Ryan Reynolds, Morena Baccarin
Runtime: 1 hr. 59 mins.

After surviving a near fatal bovine attack, a disfigured cafeteria chef (Wade Wilson) struggles to fulfill his dream of becoming Mayberry's hottest bartender while also learning to cope with his lost sense of taste. Searching to regain his spice for life, as well as a flux capacitor, Wade must battle ninjas, the yakuza, and a pack of sexually aggressive canines, as he journeys around the world to discover the importance of family, friendship, and flavor - finding a new taste for adventure and earning the coveted coffee mug title of World's Best Lover.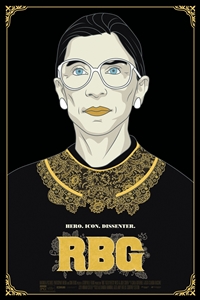 RBG (PG)
Cast: Ruth Bader Ginsburg, Jane Ginsburg
Runtime: 1 hr. 37 mins.

At the age of 84, U.S. Supreme Court Justice Ruth Bader Ginsburg has developed a breathtaking legal legacy while becoming an unexpected pop culture icon. But without a definitive Ginsburg biography, the unique personal journey of this diminutive, quiet warrior's rise to the nation's highest court has been largely unknown, even to some of her biggest fans - until now.