Previous Page
Ark Lodge Cinemas
4816 Rainier Avenue South, Seattle, WA 98118
Movieline: 1-(206)-721-3156
Website: http://www.arklodgecinemas.com/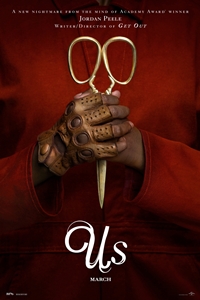 Us (R)
Cast: Elisabeth Moss, Lupita Nyong'o
Runtime: 2 hr. 0 mins.

Adelaide Wilson is returning to her beachside childhood home with her husband, Gabe, and their two children for an idyllic summer getaway. Haunted by an unexplainable and unresolved trauma from her past and compounded by a string of eerie coincidences, Adelaide feels her paranoia elevate to high-alert as she grows increasingly certain that something bad is going to befall her family. After spending a tense beach day with their friends, the Tylers, Adelaide and her family return to their vacation home. When darkness falls, the Wilsons discover the silhouette of four figures holding hands as they stand in the driveway. Us pits an endearing American family against a terrifying and uncanny opponent: doppelgängers of themselves.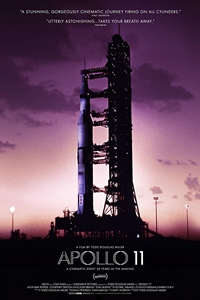 Apollo 11 (G)
Runtime: 1 hr. 33 mins.

From director Todd Douglas Miller (Dinosaur 13) comes a cinematic event fifty years in the making. Crafted from a newly discovered trove of 65mm footage, and more than 11,000 hours of uncatalogued audio recordings, Apollo 11 takes us straight to the heart of NASA's most celebrated mission - the one that first put men on the moon, and forever made Neil Armstrong and Buzz Aldrin into household names. Immersed in the perspectives of the astronauts, the team in Mission Control, and the millions of spectators on the ground, we vividly experience those momentous days and hours in 1969 when humankind took a giant leap into the future.
Wheelchair Accessible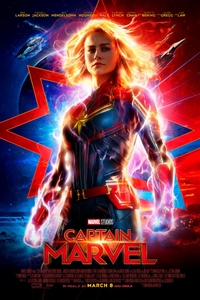 Captain Marvel (PG-13)
Cast: Brie Larson, Samuel L. Jackson
Runtime: 2 hr. 4 mins.

The story follows Carol Danvers as she becomes one of the universe's most powerful heroes when Earth is caught in the middle of a galactic war between two alien races. Set in the 1990s, Captain Marvel is an all-new adventure from a previously unseen period in the history of the Marvel Cinematic Universe.
Largest Screen • Second Floor, Accessible by Stairs Only