Previous Page
McMenamins Olympic Club Theater
112 North Tower Avenue, Centralia, WA 98531
Movieline: 1-(360)-736-1634
Website: http://www.mcmenamins.com/663-olympic-club-theater-home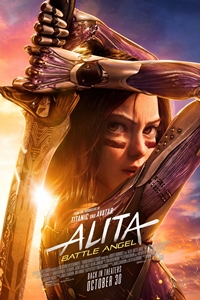 Alita: Battle Angel (PG-13)
Cast: Rosa Salazar, Christoph Waltz
Runtime: 2 hr. 2 mins.

From visionary filmmakers James Cameron (AVATAR) and Robert Rodriguez (SIN CITY), comes ALITA: BATTLE ANGEL, an epic adventure of hope and empowerment. When Alita (Rosa Salazar) awakens with no memory of who she is in a future world she does not recognize, she is taken in by Ido (Christoph Waltz), a compassionate doctor who realizes that somewhere in this abandoned cyborg shell is the heart and soul of a young woman with an extraordinary past. As Alita learns to navigate her new life and the treacherous streets of Iron City, Ido tries to shield her from her mysterious history while her street-smart new friend Hugo (Keean Johnson) offers instead to help trigger her memories. But it is only when the deadly and corrupt forces that run the city come after Alita that she discovers a clue to her past - she has unique fighting abilities that those in power will stop at nothing to control. If she can stay out of their grasp, she could be the key to saving her friends, her family and the world she's grown to love.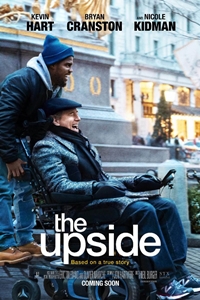 The Upside (PG-13)
Cast: Bryan Cranston, Kevin Hart
Runtime: 1 hr. 58 mins.

Inspired by a true story, The Upside is a heartfelt comedy about a recently paroled ex-convict (Kevin Hart) who strikes up an unusual and unlikely friendship with a paralyzed billionaire (Bryan Cranston).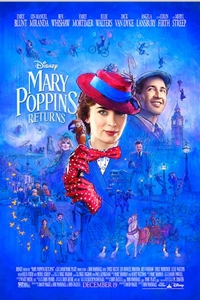 Mary Poppins Returns (PG)
Cast: Emily Blunt, Lin-Manuel Miranda
Runtime: 2 hr. 10 mins.

The film is set in 1930s depression-era London (the time period of the original novels) and is drawn from the wealth of material in PL Travers' additional seven books. In the story, Michael (Whishaw) and Jane (Mortimer) are now grown up, with Michael, his three children and their housekeeper, Ellen (Walters), living on Cherry Tree Lane. After Michael suffers a personal loss, the enigmatic nanny Mary Poppins (Blunt) re-enters the lives of the Banks family, and, along with the optimistic street lamplighter Jack (Miranda), uses her unique magical skills to help the family rediscover the joy and wonder missing in their lives. Mary Poppins also introduces the children to a new assortment of colorful and whimsical characters, including her eccentric cousin, Topsy (Streep).