Previous Page
Pacific Science Center IMAX - Boeing Theatre
200 Second Avenue North, Seattle, WA 98109
Movieline: 1-(206)-443-4629
Website: http://www.pacsci.org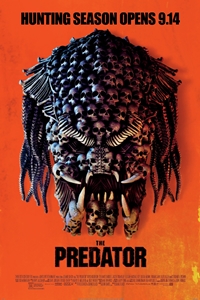 The Predator: The IMAX 2D Experience (R)
Cast: Boyd Holbrook, Trevante Rhodes
Runtime: 1 hr. 41 mins.

From the outer reaches of space to the small-town streets of suburbia, the hunt comes home in Shane Black's explosive reinvention of the Predator series. Now, the universe's most lethal hunters are stronger, smarter and deadlier than ever before, having genetically upgraded themselves with DNA from other species. When a young boy accidentally triggers their return to Earth, only a ragtag crew of ex-soldiers and a disgruntled science teacher can prevent the end of the human race.
2:15 PM
,
4:45 PM
,
7:15 PM
,
9:45 PM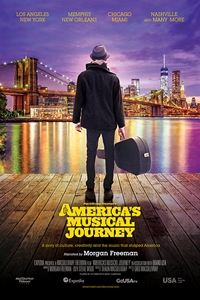 America's Musical Journey 3D ()
Cast: Aloe Blacc, Gloria Estefan
Runtime: 40 mins.

Narrated by Academy AwardŽ winner Morgan Freeman, AMERICA'S MUSICAL JOURNEY celebrates the unique diversity of cultures and creative risk-taking that characterize America, as told through the story of its music. The film follows Grammy AwardŽ-nominated singer and songwriter Aloe Blacc as he traces the roots of America's music through the colorful locales and cultures where it was born. Visiting iconic cities such as New Orleans, Chicago, New York City, Nashville, Memphis, Miami and more, AMERICA'S MUSICAL JOURNEY explores the collision of cultures that gave birth to America's diverse musical heritage.
IMAX • Stadium Seating • Presented in 3D
10:30 AM
,
11:45 AM
,
1:00 PM