Previous Page
Pacific Science Center IMAX - Boeing Theatre
200 Second Avenue North, Seattle, WA 98109
Movieline: 1-(206)-443-4629
Website: http://www.pacsci.org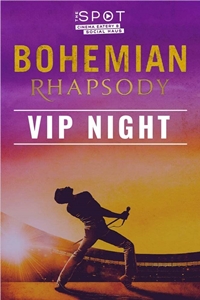 Bohemian Rhapsody: The IMAX 2D Experience (PG-13)
Cast: Rami Malek, Allen Leech
Runtime: 2 hr. 15 mins.

Bohemian Rhapsody is a foot-stomping celebration of Queen, their music and their extraordinary lead singer Freddie Mercury, who defied stereotypes and shattered convention to become one of the most beloved entertainers on the planet. The film traces the meteoric rise of the band through their iconic songs and revolutionary sound, their near-implosion as Mercury's lifestyle spirals out of control, and their triumphant reunion on the eve of Live Aid, where Mercury, facing a life-threatening illness, leads the band in one of the greatest performances in the history of rock music. In the process, cementing the legacy of a band that were always more like a family, and who continue to inspire outsiders, dreamers and music lovers to this day.
1:00 PM
,
4:00 PM
,
8:15 PM
,
11:00 PM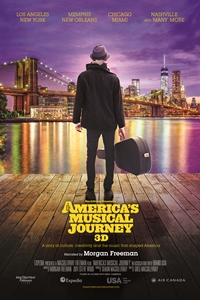 America's Musical Journey: An IMAX 3D Experience ()
Cast: Aloe Blacc, Gloria Estefan
Runtime: 40 mins.

Narrated by Academy AwardŽ winner Morgan Freeman, AMERICA'S MUSICAL JOURNEY celebrates the unique diversity of cultures and creative risk-taking that characterize America, as told through the story of its music. The film follows Grammy AwardŽ-nominated singer and songwriter Aloe Blacc as he traces the roots of America's music through the colorful locales and cultures where it was born. Visiting iconic cities such as New Orleans, Chicago, New York City, Nashville, Memphis, Miami and more, AMERICA'S MUSICAL JOURNEY explores the collision of cultures that gave birth to America's diverse musical heritage.
IMAX • Stadium Seating • Presented in 3D
10:30 AM
,
11:45 AM