Previous Page
Pacific Science Center IMAX - Boeing Theatre
200 Second Avenue North, Seattle, WA 98109
Movieline: 1-(206)-443-4629
Website: http://www.pacsci.org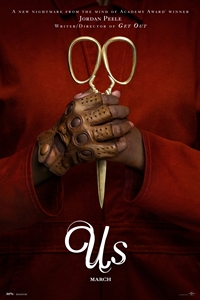 Us: The IMAX 2D Experience (R)
Cast: Elisabeth Moss, Lupita Nyong'o
Runtime: 2 hr. 0 mins.

Adelaide Wilson is returning to her beachside childhood home with her husband, Gabe, and their two children for an idyllic summer getaway. Haunted by an unexplainable and unresolved trauma from her past and compounded by a string of eerie coincidences, Adelaide feels her paranoia elevate to high-alert as she grows increasingly certain that something bad is going to befall her family. After spending a tense beach day with their friends, the Tylers, Adelaide and her family return to their vacation home. When darkness falls, the Wilsons discover the silhouette of four figures holding hands as they stand in the driveway. Us pits an endearing American family against a terrifying and uncanny opponent: doppelgängers of themselves.
2:15 PM
,
4:45 PM
,
7:15 PM
,
9:45 PM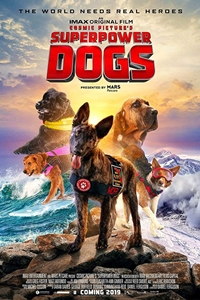 Superpower Dogs 3D (G)
Cast: Chris Evans
Runtime: 45 mins.

Join an immersive IMAX® adventure to experience the life-saving superpowers and extraordinary bravery of some of the world's most remarkable dogs.

As we discover the astonishing science behind their amazing abilities, we'll never look at our best friends the same way again!
IMAX • Stadium Seating • Presented in 3D
10:30 AM
,
11:45 AM
,
1:00 PM