Previous Page
Pacific Science Center IMAX - Boeing Theatre
200 Second Avenue North, Seattle, WA 98109
Movieline: 1-(206)-443-4629
Website: http://www.pacsci.org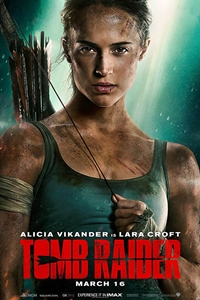 Tomb Raider: The IMAX 2D Experience (PG-13)
Cast: Alicia Vikander, Dominic West
Runtime: 1 hr. 58 mins.

Lara Croft is the fiercely independent daughter of an eccentric adventurer who vanished when she was scarcely a teen. Now a young woman of 21 without any real focus or purpose, Lara navigates the chaotic streets of trendy East London as a bike courier. Determined to forge her own path, she refuses to take the reins of her father's global empire just as staunchly as she rejects the idea that he's truly gone. Going explicitly against his final wishes, she leaves everything behind in search of her dad's last-known destination: a fabled tomb on a mythical island that might be somewhere off the coast of Japan. Suddenly, the stakes couldn't be higher for Lara must learn to push herself beyond her limits as she journeys into the unknown.
2:15 PM
,
4:45 PM
,
7:15 PM
,
9:45 PM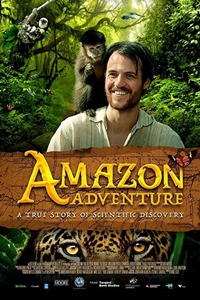 Amazon Adventure 3D (NR)
Cast: Robert Daws, Billy Postlethwaite


Amazon Adventure 3D tells the epic, true story of explorer Henry Bates' fascinating 11-year journey through the visually stunning and biodiverse Amazon rainforest as a young man who risks his life for science in the 1850's. Bates unearths the major discovery of the phenomenon of mimicry, whereby certain animals adopt the look of others that helps them deceive predators and gain an advantage to survive. Little known to the public, Bates made other crucial contributions to biology: identifying 8,000 species new to science and most importantly, putting the first ever case for the creation of a new species, which Charles Darwin called the "beautiful proof" for Natural Selection.
IMAX • Stadium Seating • Presented in 3D
10:30 AM
,
11:45 AM
,
1:00 PM