Previous Page
Olympic Cinemas - Bremerton
1500 NE Riddell Road, Bremerton, WA 98367
Movieline: 1-(360)-475-8888
Website: http://www.farawayentertainment.com/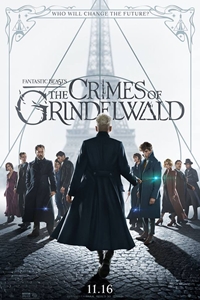 Fantastic Beasts: The Crimes of Grindelwald (PG-13)
Cast: Eddie Redmayne, Katherine Waterston
Runtime: 2 hr. 14 mins.

At the end of the first film, the powerful Dark wizard Gellert Grindelwald (Depp) was captured by MACUSA (Magical Congress of the United States of America), with the help of Newt Scamander (Redmayne). But, making good on his threat, Grindelwald escaped custody and has set about gathering followers, most unsuspecting of his true agenda: to raise pure-blood wizards up to rule over all non-magical beings.

In an effort to thwart Grindelwald's plans, Albus Dumbledore (Law) enlists his former student Newt Scamander, who agrees to help, unaware of the dangers that lie ahead. Lines are drawn as love and loyalty are tested, even among the truest friends and family, in an increasingly divided wizarding world.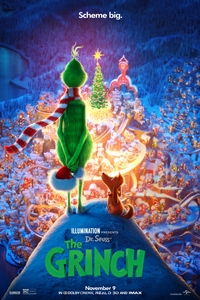 Dr. Seuss' The Grinch (PG)
Cast: Benedict Cumberbatch, Rashida Jones
Runtime: 1 hr. 30 mins.

The Grinch tells the story of a cynical grump who goes on a mission to steal Christmas, only to have his heart changed by a young girl's generous holiday spirit. Funny, heartwarming and visually stunning, it's a universal story about the spirit of Christmas and the indomitable power of optimism.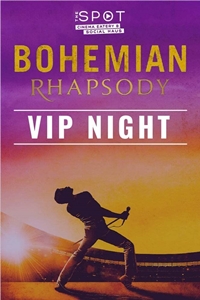 Bohemian Rhapsody (PG-13)
Cast: Rami Malek, Allen Leech
Runtime: 2 hr. 15 mins.

Bohemian Rhapsody is a foot-stomping celebration of Queen, their music and their extraordinary lead singer Freddie Mercury, who defied stereotypes and shattered convention to become one of the most beloved entertainers on the planet. The film traces the meteoric rise of the band through their iconic songs and revolutionary sound, their near-implosion as Mercury's lifestyle spirals out of control, and their triumphant reunion on the eve of Live Aid, where Mercury, facing a life-threatening illness, leads the band in one of the greatest performances in the history of rock music. In the process, cementing the legacy of a band that were always more like a family, and who continue to inspire outsiders, dreamers and music lovers to this day.