Previous Page
Olympic Cinemas - Bremerton
1500 NE Riddell Road, Bremerton, WA 98367
Movieline: 1-(360)-475-8888
Website: http://www.farawayentertainment.com/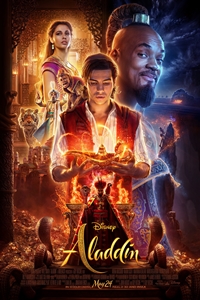 Aladdin (PG)
Cast: Will Smith, Mena Massoud
Runtime: 2 hr. 8 mins.

"Aladdin" is the exciting tale of the charming street rat Aladdin, the courageous and self-determined Princess Jasmine and the Genie who may be the key to their future.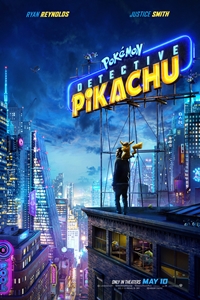 Pokémon Detective Pikachu (PG)
Cast: Ryan Reynolds, Justice Smith
Runtime: 1 hr. 44 mins.

The story begins when ace detective Harry Goodman goes mysteriously missing, prompting his 21-year-old son Tim to find out what happened. Aiding in the investigation is Harry's former Pokémon partner, Detective Pikachu: a hilariously wise-cracking, adorable super-sleuth who is a puzzlement even to himself. Finding that they are uniquely equipped to communicate with one another, Tim and Pikachu join forces on a thrilling adventure to unravel the tangled mystery. Chasing clues together through the neon-lit streets of Ryme City - a sprawling, modern metropolis where humans and Pokémon live side by side in a hyper-realistic live-action world - they encounter a diverse cast of Pokémon characters and uncover a shocking plot that could destroy this peaceful co-existence and threaten the whole Pokémon universe.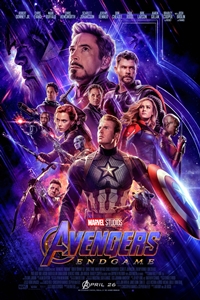 Avengers: Endgame (PG-13)
Cast: Robert Downey Jr., Chris Evans
Runtime: 3 hr. 2 mins.

After events of Avengers: Infinity War, the universe is in ruins. With the help of the allies, the Avengers assemble once more in order to undo Thanos' actions and restore order to the universe.