Previous Page
The Historic Roxy Theatre
270 4th Street, Bremerton, WA 98337
Website: http://farawayentertainment.com/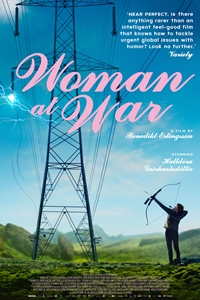 Woman at War (Kona fer i stria) (NR)
Cast: Halldˇra Geirhar­sdˇttir, Jˇhann Sigur­arson
Runtime: 1 hr. 41 mins.

Halla is a fifty-year-old independent woman. But behind the scenes of a quiet routine, she leads a double life as a passionate environmental activist. Known to others only by her alias "The Woman of the Mountain," Halla secretly wages a one-woman-war on the local aluminum industry. As Halla's actions grow bolder, from petty vandalism to outright industrial sabotage, she succeeds in pausing the negotiations between the Icelandic government and the corporation building a new aluminum smelter. But right as she begins planning her biggest and boldest operation yet, she receives an unexpected letter that changes everything. Her application to adopt a child has finally been accepted and there is a little girl waiting for her in Ukraine. As Halla prepares to abandon her role as saboteur and savior of the Highlands to fulfill her dream of becoming a mother, she decides to plot one final attack to deal the aluminum industry a crippling blow.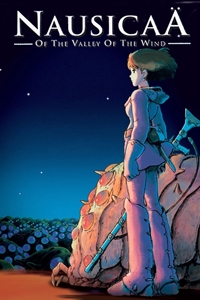 Nausicaa of the Valley of the Wind (Kaze no tani no Naushika) (PG)
Cast: Sumi Shimamoto, Mahito Tsujimura
Runtime: 1 hr. 58 mins.

Set in a devastated future world decimated by atmospheric poisons and swarming with gigantic insects, NAUSICAA is the story of a young princess, both brave and innocent, whose love for all living things and passionate determination to understand the processes of nature lead her into terrible danger, sacrifice, and eventual triumph.