Previous Page
The Historic Roxy Theatre
270 4th Street, Bremerton, WA 98337
Website: http://farawayentertainment.com/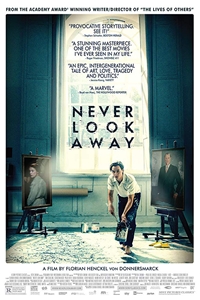 Never Look Away (Werk ohne Autor) (R)
Cast: Tom Schilling, Sebastian Koch
Runtime: 3 hr. 8 mins.

Inspired by real events and spanning three eras of German history, NEVER LOOK AWAY tells the story of a young art student, Kurt (Tom Schilling) who falls in love with fellow student, Ellie (Paula Beer). Ellie's father, Professor Seeband (Sebastian Koch), a famous doctor, is dismayed at his daughter's choice of boyfriend, and vows to destroy the relationship. What neither of them knows is that their lives are already connected through a terrible crime Seeband committed decades ago.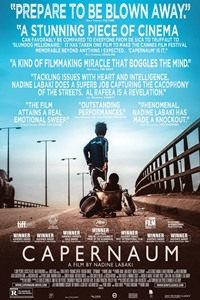 Capernaum (CapharnaŁm) (R)
Cast: Zain Alrafeea, Yordanos Shifera
Runtime: 2 hr. 30 mins.

Winner of the Grand Jury Prize at the Cannes Film Festival, Nadine Labaki's CAPERNAUM ("Chaos") tells the story of Zain (Zain Al Rafeea), a Lebanese boy who sues his parents for the "crime" of giving him life. CAPERNAUM follows Zain, a gutsy streetwise child as he flees his negligent parents, survives through his wits on the streets, takes care of Ethiopian refugee Rahil (Yordanos Shiferaw) and her baby son, Yonas (Boluwatife Treasure Bankole), being jailed for a crime, and finally, seeks justice in a courtroom. CAPERNAUM was made with a cast of non-professionals playing characters whose lives closely parallel their own. Following her script, Labaki placed her performers in scenes and asked them to react spontaneously with their own words and gestures. When the non-actors's instincts diverged from the written script, Labaki adapted the screenplay to follow them. While steeped in the quiet routines of ordinary people, CAPERNAUM is a film with an expansive palette: without warning it can ignite with emotional intensity, surprise with unexpected tenderness, and inspire with flashes of poetic imagery. Although it is set in the depths of a society's systematic inhumanity, CAPERNAUM is ultimately a hopeful film that stirs the heart as deeply as it cries out for action.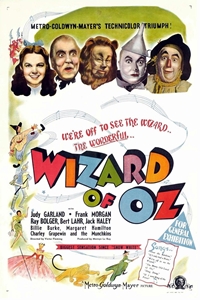 The Wizard of Oz (1939) (G)
Cast: Judy Garland, Frank Morgan
Runtime: 1 hr. 52 mins.

Follow the yellow brick road again! Young Dorothy lives on a farm in Kansas where a large tornado picks her house, and her dog up and deposits them in the land of Oz. Things in Oz are strange and beautiful, but Dorothy just wants to get back home. She's helped by the Good Fairy of the North, but she's also in trouble with the Wicked Witch of the West, who seeks revenge for the death of the Wicked Witch of the East, for which she blames Dorothy. While searching her way home she meets a Scarecrow who needs a brain, a Tin Man who needs a heart, and a cowardly lion who needs courage.