Previous Page
Century Point Ruston and XD
5057 Main Street, Tacoma, WA 98407
Movieline: 1-(253)-752-6325
Website: http://www.cinemark.com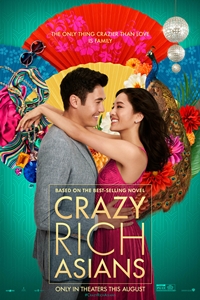 Crazy Rich Asians (PG-13)
Cast: Constance Wu, Michelle Yeoh
Runtime: 2 hr. 1 mins.

"Crazy Rich Asians" follows native New Yorker Rachel Chu (Wu) as she accompanies her longtime boyfriend, Nick Young (Golding), to his best friend's wedding in Singapore. Excited about visiting Asia for the first time but nervous about meeting Nick's family, Rachel is unprepared to learn that Nick has neglected to mention a few key details about his life. It turns out that he is not only the scion of one of the country's wealthiest families but also one of its most sought-after bachelors. Being on Nick's arm puts a target on Rachel's back, with jealous socialites and, worse, Nick's own disapproving mother (Yeoh) taking aim. And it soon becomes clear that while money can't buy love, it can definitely complicate things.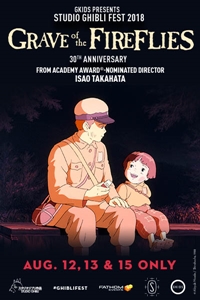 Grave of the Fireflies - Studio Ghibli Fest 2018 ()
Runtime: 1 hr. 40 mins.

Fathom Events and GKIDS are partnering to bring Grave of the Fireflies to movie theatres nationwide for a special three-day event on August 12, 13 & 15 as part of Studio Ghibli Fest 2018. Based on the retellings of survivor Nosaka Akiyuki and directed by Academy AwardŽ-nominated filmmaker Iaso Takahata, Studio Ghibli's Grave Of The Fireflies has been universally hailed as an artistic and emotional tour de force. Presented in its digitally remastered and restored format, it is one of the rare films that truly deserves to be called a masterpiece.

Digital Cinema Luxury LoungerReserved • English Dubbed