Previous Page
Capitol Theater - Olympia Film Society
206 5th Avenue SE, Olympia, WA 98501
Movieline: 1-(360)-754-6670
Website: http://www.olympiafilmsociety.org/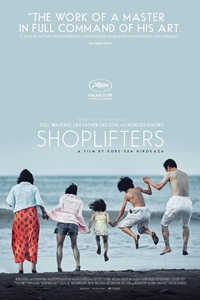 Shoplifters (Manbiki kazoku) (R)
Cast: Lily Franky, Kirin Kiki
Runtime: 2 hr. 1 mins.

After one of their shoplifting sessions, Osamu and his son come across a little girl in the freezing cold. At first reluctant to shelter the girl, Osamu's wife agrees to take care of her after learning of the hardships she faces. Although the family is poor, barely making enough money to survive through petty crime, they seem to live happily together until an unforeseen incident reveals hidden secrets, testing the bonds that unite them.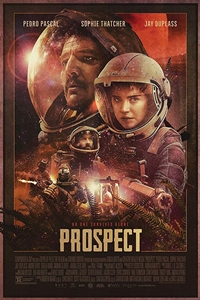 Prospect (R)
Cast: Sophie Thatcher, Jay Duplass
Runtime: 1 hr. 38 mins.

A teenage girl and her father travel to a remote alien moon, aiming to strike it rich. They've secured a contract to harvest a large deposit of the elusive gems hidden in the depths of the moon's toxic forest. But there are others roving the wilderness and the job quickly devolves into a fight to survive. Forced to contend not only with the forest's other ruthless inhabitants, but with her own father's greed-addled judgment, the girl finds she must carve her own path to escape.