Previous Page
Capitol Theater - Olympia Film Society
206 5th Avenue SE, Olympia, WA 98501
Movieline: 1-(360)-754-6670
Website: http://www.olympiafilmsociety.org/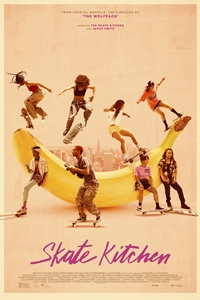 Skate Kitchen (R)
Cast: Jaden Smith, Elizabeth Rodriguez
Runtime: 1 hr. 40 mins.

In the first narrative feature from The Wolfpack director Crystal Moselle, Camille, an introverted teenage skateboarder (newcomer Rachelle Vinberg) from Long Island, meets and befriends an all-girl, New York City-based skateboarding crew called Skate Kitchen. She falls in with the in-crowd, has a falling-out with her mother, and falls for a mysterious skateboarder guy (Jaden Smith), but a relationship with him proves to be trickier to navigate than a kickflip. Writer/director Crystal Moselle immersed herself in the lives of the skater girls and worked closely with them, resulting in the film's authenticity, which combines poetic, atmospheric filmmaking and hypnotic skating sequences. SKATE KITCHEN precisely captures the experience of women in male-dominated spaces and tells a story of a girl who learns the importance of camaraderie and self-discovery.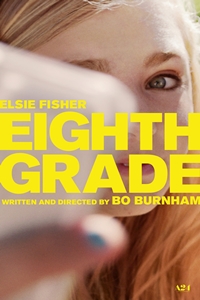 Eighth Grade (R)
Cast: Elsie Fisher, Josh Hamilton
Runtime: 1 hr. 34 mins.

Thirteen-year-old Kayla endures the tidal wave of contemporary suburban adolescence as she makes her way through the last week of middle school the end of her thus far disastrous eighth grade year before she begins high school.