Previous Page
SIFF Cinema Egyptian
805 East Pine, Seattle, WA 98122
Movieline: 1-(206)-324-9996
Website: http://www.siff.net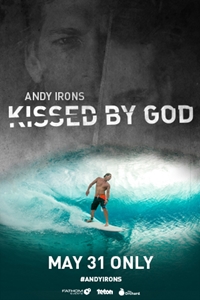 Andy Irons: Kissed by God ()
Cast: Andy Irons
Runtime: 1 hr. 55 mins.

Fathom Events, The Orchard, and Teton Gravity Research International bring the untold story of world champion surfer, Andy Irons, to cinemas nationwide for a special one-night event in Kissed By God. Kissed by God is a film about bipolar disorder and opioid addiction as seen through the life of three-time world champion surfer Andy Irons. Andy struggled with the same demons that millions of people worldwide battle with daily. Andy was an incredible presence on the world stage as the "People's Champion." He was the pride of Hawaii and revered around the world for his blue collar rise to fame and success. However, many were unaware of his internal battles that led to his demise.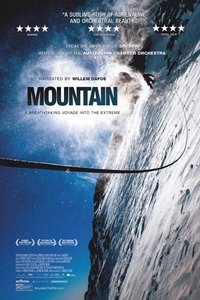 Mountain (PG)
Cast: Willem Dafoe
Runtime: 1 hr. 14 mins.

MOUNTAIN is a unique cinematic and musical collaboration:an epic odyssey through the Earth's most awesome landscapes,showing the spellbinding force of highplaces and their ongoing power to shape our lives and our dreams.
5:00 PM
,
7:00 PM
,
9:00 PM