Previous Page
SIFF Film Center
305 Harrison Street, Seattle, WA 98109
Movieline: 1-(206)-633-7151
Website: http://www.siff.net/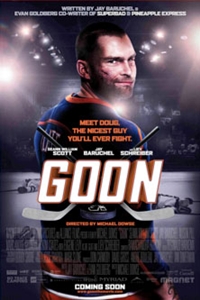 Goon (2012) (R)
Cast: Jay Baruchel, Alison Pill
Runtime: 1 hr. 31 mins.

Labelled an outcast by his brainy family, a bouncer overcomes long odds to lead a team of under performing misfits to semi-pro hockey glory, beating the crap out of everything that stands in his way.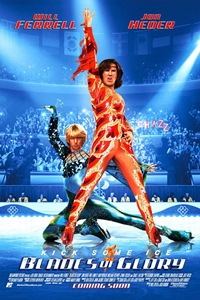 Blades of Glory (PG-13)
Cast: Will Ferrell, Jon Heder
Runtime: 1 hr. 33 mins.

When rival figure skaters Chazz Michael Michaels and Jimmy MacElroy go ballistic in an embarrassing, no-holds-barred fight at the World Championships, they are stripped of their gold medals and banned from the sport for life. Now, three-and-a-half years on, they've found a loophole that will allow them to compete: if they can put aside their differences, they can skate together--in pairs' figure skating.