Previous Page
SIFF Cinema Uptown
511 Queen Anne Avenue North, Seattle, WA 98109
Movieline: 1-(206)-324-9996
Website: http://www.siff.net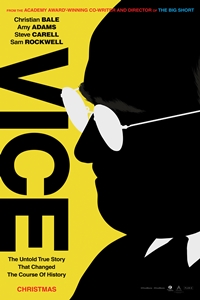 Vice (R)
Cast: Christian Bale, Amy Adams
Runtime: 2 hr. 12 mins.

VICE explores the epic story about how a bureaucratic Washington insider quietly became the most powerful man in the world as Vice-President to George W. Bush, reshaping the country and the globe in ways that we still feel today.
3:15 PM
,
6:15 PM
,
9:10 PM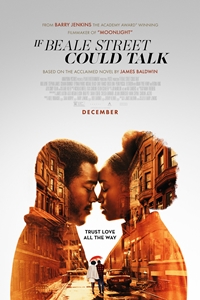 If Beale Street Could Talk (R)
Cast: KiKi Layne, Regina King
Runtime: 1 hr. 57 mins.

Set in early-1970s Harlem, If Beale Street Could Talk is a timeless and moving love story of both a couple's unbreakable bond and the African-American family's empowering embrace, as told through the eyes of 19-year old Tish Rivers (screen newcomer KiKi Layne). A daughter and wife-to-be, Tish vividly recalls the passion, respect and trust that have connected her and her artist fiancÚ Alonzo Hunt, who goes by the nickname Fonny (Stephan James). Friends since childhood, the devoted couple dream of a future together but their plans are derailed when Fonny is arrested for a crime he did not commit.
4:00 PM
,
6:45 PM
,
9:30 PM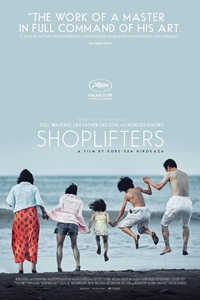 Shoplifters (Manbiki kazoku) (R)
Cast: Lily Franky, Kirin Kiki
Runtime: 2 hr. 1 mins.

After one of their shoplifting sessions, Osamu and his son come across a little girl in the freezing cold. At first reluctant to shelter the girl, Osamu's wife agrees to take care of her after learning of the hardships she faces. Although the family is poor, barely making enough money to survive through petty crime, they seem to live happily together until an unforeseen incident reveals hidden secrets, testing the bonds that unite them.
3:45 PM
,
6:30 PM
,
9:20 PM