Previous Page
SIFF Cinema Uptown
511 Queen Anne Avenue North, Seattle, WA 98109
Movieline: 1-(206)-324-9996
Website: http://www.siff.net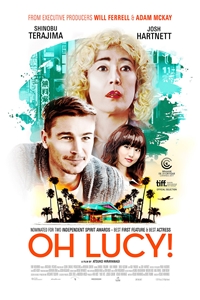 Oh Lucy! ()
Cast: Shinobu Terajima, Josh Hartnett
Runtime: 1 hr. 35 mins.

Setsuko is a single, emotionally unfulfilled woman, seemingly stuck with a drab, meaningless life in Tokyo. At least until she's convinced by her niece, Mika to enroll in an unorthodox English class that requires her to wear a blonde wig and take on an American alter ego named "Lucy." This new identity awakens something dormant in Setsuko, and she quickly develops romantic feelings for her American instructor, John (Josh Hartnett). When John suddenly disappears from class and Setsuko learns that he and her niece were secretly dating, Setsuko enlists the help of her sister, Ayako and the pair fly halfway across the world to the outskirts of Southern California in search of the runaway couple. In a brave new world of tattoo parlors and seedy motels, family ties and past lives are tested as Setsuko struggles to preserve the dream and promise of "Lucy."
4:30 PM
,
7:00 PM
,
9:10 PM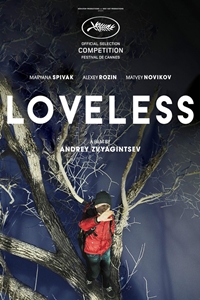 Loveless (Nelyubov) (R)
Cast: Maryana Spivak, Aleksey Rozin
Runtime: 2 hr. 7 mins.

In LOVELESS, Zhenya and Boris are going through a vicious divorce marked by resentment, frustration and recriminations. Already embarking on new lives, each with a new partner, they are impatient to start again, to turn the page - even if it means threatening to abandon their 12-year-old son Alyosha. Until, after witnessing one of their fights, Alyosha disappears.
3:45 PM
,
6:30 PM
,
9:15 PM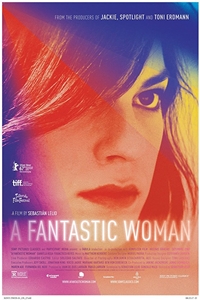 A Fantastic Woman (Una mujer fantastica) (R)
Cast: Francisco Reyes, Daniela Vega
Runtime: 1 hr. 44 mins.

A FANTASTIC WOMAN is the story of Marina, a waitress and singer, and Orlando, an older man, who are in love and planning for the future. After Orlando suddenly falls ill and dies, Marina is forced to confront his family and society, and to fight again to show them who she is: complex, strong, forthright, fantastic.
4:15 PM
,
6:45 PM
,
9:00 PM