Previous Page
Grand Illusion Cinema
1403 NE 50th St, Seattle, WA 98105
Movieline: 1-(206)-523-3935
Website: http://www.grandillusioncinema.org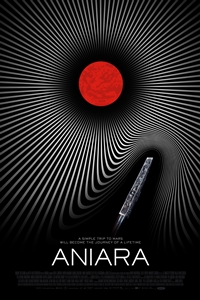 Aniara (R)
Cast: Emelie Jonsson, Arvin Kananian
Runtime: 1 hr. 46 mins.

A ship carrying settlers to Mars is knocked off course, causing the consumption-obsessed passengers to consider their place in the universe, in Pella Kågerman and Hugo Lilja's eerie and caustic sci-fi adaptation of a work by Swedish Nobel Prize winning writer Harry Martinson.