Previous Page
iPic Redmond
16451 N.E. 74th Street, Redmond, WA 98052
Movieline: 1-(425)-636-5601
Website: https://www.ipictheaters.com/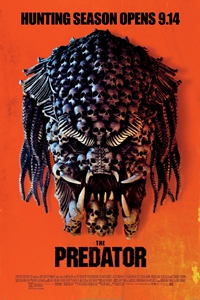 The Predator (R)
Cast: Boyd Holbrook, Trevante Rhodes
Runtime: 1 hr. 41 mins.

From the outer reaches of space to the small-town streets of suburbia, the hunt comes home in Shane Black's explosive reinvention of the Predator series. Now, the universe's most lethal hunters are stronger, smarter and deadlier than ever before, having genetically upgraded themselves with DNA from other species. When a young boy accidentally triggers their return to Earth, only a ragtag crew of ex-soldiers and a disgruntled science teacher can prevent the end of the human race.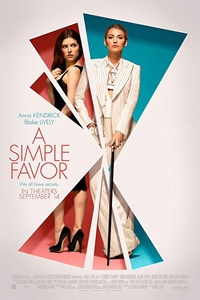 A Simple Favor (R)
Cast: Anna Kendrick, Blake Lively
Runtime: 1 hr. 57 mins.

A SIMPLE FAVOR, directed by Paul Feig, centers around Stephanie (Anna Kendrick), a mommy vlogger who seeks to uncover the truth behind her best friend Emily's (Blake Lively) sudden disappearance from their small town. Stephanie is joined by Emily's husband Sean (Henry Golding) in this stylish thriller filled with twists and betrayals, secrets and revelations, love and loyalty, murder and revenge.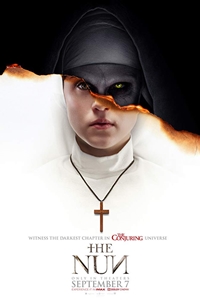 The Nun (R)
Cast: Taissa Farmiga, Bonnie Aarons
Runtime: 1 hr. 39 mins.

When a young nun at a cloistered abbey in Romania takes her own life, a priest with a haunted past and a novitiate on the threshold of her final vows are sent by the Vatican to investigate. Together they uncover the order's unholy secret. Risking not only their lives but their faith and their very souls, they confront a malevolent force in the form of the same demonic nun that first terrorized audiences in "The Conjuring 2," as the abbey becomes a horrific battleground between the living and the damned.