Previous Page
Central Cinema
1411 21st Avenue, Seattle, WA 98122
Movieline: 1-(206)-686-MOVI
Website: http://www.central-cinema.com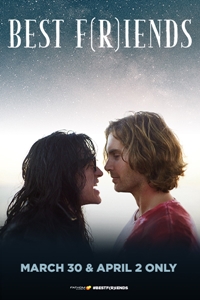 Best F(r)iends Movie (NR)
Cast: Tommy Wiseau, Greg Sestero
Runtime: 2 hr. 0 mins.

The dynamic duo of Tommy Wiseau and Greg Sestero have reunited for a dream project, Best F(r)iends - Volume 2. Be one of the first to see the second part their new film, plus bonus content, coming to the big screen on June 1 and 4 only! As Sestero's drifter makes a run for it, he finds himself on an expedition across the Southwest, where he encounters wild and crazy characters through a series of twisted and dark foibles. While his misadventure teaches him a valuable lesson about friendship and loyalty, Wiseau's mortician carries the story home with more than a few surprises.
The Big Lebowski (R)
Cast: Jeff Bridges, John Goodman
Runtime: 1 hr. 57 mins.

The Coen brothers and their agreeable cast make more fun than sense with this scattered farce about a pothead bowler who is mistaken for a deadbeat philanthropist and drawn into a cluster of kidnapers, nihilists, porn mobsters and Busby Berkeley beauties.