Previous Page
Central Cinema
1411 21st Avenue, Seattle, WA 98122
Movieline: 1-(206)-686-MOVI
Website: http://www.central-cinema.com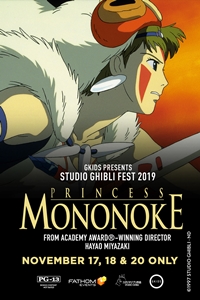 Princess Mononoke - Studio Ghibli Fest 2019 ()
Runtime: 2 hr. 30 mins.

Fathom Events and GKIDS are excited to bring Princess Mononoke back to movie theatres nationwide for a special three-day event as part of Studio Ghibli Fest 2019. From the legendary Studio Ghibli, creators of Spirited Away, and Academy AwardŽ-winning director Hayao Miyazaki, comes an epic masterpiece that has dazzled audiences worldwide with its breathtaking imagination, exhilarating battles, and deep humanity.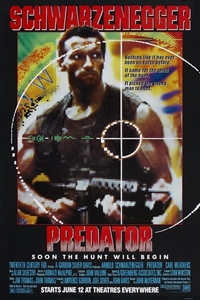 Predator (1987) (R)
Cast: Arnold Schwarzenegger, Carl Weathers
Runtime: 1 hr. 47 mins.

Deep in the jungle, several bodies have been discovered skinned and hanging from trees, although who or what could have done this is a mystery. Military covert specialist Dutch (Arnold Schwarzenegger) and his team are called in to eliminate the threat, but once in the heart of the menacing jungle, they discover something far worse than they could ever have imagined- the predator-an alien which has come to earth with cloaking technology, extensive combat skills and a desire to hunt humans for sport.