Previous Page
Central Cinema
1411 21st Avenue, Seattle, WA 98122
Movieline: 1-(206)-686-MOVI
Website: http://www.central-cinema.com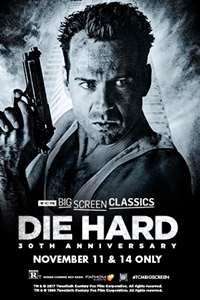 Die Hard 30th Anniversary (1988) presented by TCM ()
Cast: Bruce Willis, Bonnie Bedelia
Runtime: 2 hr. 20 mins.

Fathom Events, Turner Classic Movies and Twentieth Century Fox are celebrating the 30th anniversary of Die Hard and bringing the iconic movie to select cinemas nationwide for a special two-day event, which also includes specially produced commentary from Turner Classic Movies. New York City Detective John McClane becomes the only hope for a small group of hostages, trapped in a Los Angeles high-rise office building when it is seized by terrorists on Christmas Eve.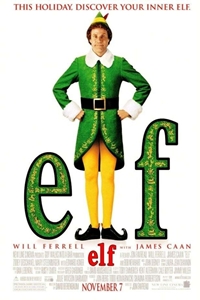 Elf (PG)
Cast: Will Ferrell, Zooey Deschanel
Runtime: 1 hr. 35 mins.

As a baby, Buddy crawls into Santa's toy bag and is whisked off to the North Pole, where he is raised as an elf. A misfit who grows to be three times the size of his elf family, Buddy ultimately heads to his birthplace of New York City to seek out his roots. Unfortunately, they turn out to be a "Scrooge"-like father and a cynical ten-year-old stepbrother who doesn't believe in Santa. Worst of all, everyone seems to have forgotten the true meaning of Christmas. But using his simple elf ways, Buddy sets out to single-handedly win over his family and save Christmas in New York, hoping to at last find his true place in the world.