Previous Page
Central Cinema
1411 21st Avenue, Seattle, WA 98122
Movieline: 1-(206)-686-MOVI
Website: http://www.central-cinema.com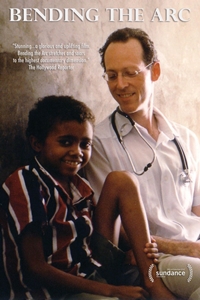 Bending the Arc ()
Runtime: 1 hr. 42 mins.

The film tells the inspirational story of three young students, Jim Yong Kim, current President of the World Bank, Paul Farmer and Ophelia Dahl, who — with indefatigable grit and vision — became pioneers of global health, literally inventing an international framework for fighting diseases such as tuberculosis, AIDS, SARS and Ebola.
Step Brothers (R)
Cast: Will Ferrell, John C. Reilly
Runtime: 1 hr. 35 mins.

Brennan Huff, a sporadically employed thirty-nine-year-old, lives with his mother, Nancy. Dale Doback, a terminally unemployed forty-year-old lives with his father, Robert. When Robert and Nancy marry and move in together, Brennan and Dale are forced to live with each other as step brothers. As their narcissism and downright aggressive laziness threaten to tear the family apart, these two middle-aged, immature, overgrown boys will orchestrate an insane, elaborate plan to bring their parents back together. To pull it off, they must form an unlikely bond that maybe, just maybe, will finally get them out of the house.