Previous Page
AMC Southcenter 16
3600 Southcenter Mall, Tukwila, WA 98188
Movieline: 1-(888)-AMC-4FUN
Website: http://www.AMCTheatres.com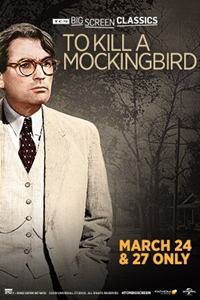 To Kill A Mockingbird (1962) presented by TCM ()
Runtime: 2 hr. 15 mins.

Fathom Events, TCM and Universal Pictures present To Kill a Mockingbird, coming to cinemas for a special two-day event! Experience one of the most significant milestones in film history like never before with To Kill a Mockingbird. Screen legend Gregory Peck stars as courageous Southern lawyer Atticus Finch - the Academy Award®-winning performance hailed by the American Film Institute as the Greatest Movie Hero of All Time. Based on Harper Lee's Pulitzer Prize-winning novel about innocence, strength and conviction and nominated for 8 Academy Awards®, watch it and remember why "it's a sin to kill a mockingbird." The event includes exclusive insight from Turner Classic Movies.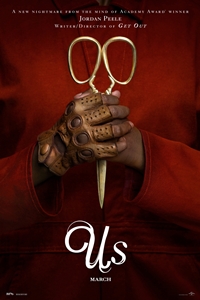 Us (R)
Cast: Elisabeth Moss, Lupita Nyong'o
Runtime: 2 hr. 0 mins.

Adelaide Wilson is returning to her beachside childhood home with her husband, Gabe, and their two children for an idyllic summer getaway. Haunted by an unexplainable and unresolved trauma from her past and compounded by a string of eerie coincidences, Adelaide feels her paranoia elevate to high-alert as she grows increasingly certain that something bad is going to befall her family. After spending a tense beach day with their friends, the Tylers, Adelaide and her family return to their vacation home. When darkness falls, the Wilsons discover the silhouette of four figures holding hands as they stand in the driveway. Us pits an endearing American family against a terrifying and uncanny opponent: doppelgängers of themselves.
Closed Captions • Descriptive Video • Reserved Seating