Previous Page
Century Federal Way
2001 S Commons, Federal Way, WA 98003
Movieline: 1-(800)-FAN-DANG
Website: http://www.cinemark.com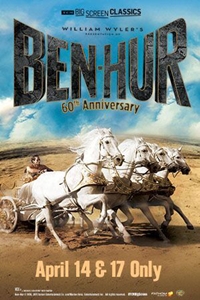 Ben-Hur 60th Anniversary (1959) presented by TCM ()
Runtime: 3 hr. 40 mins.

Fathom Events, TCM and Warner Bros. presents Ben-Hur returning to select theaters for a special 60th anniversary event! Experience the visual splendor, thundering action and towering drama of this record-setting winner of 11 Academy Awards® including Best Picture. Charlton Heston brings a muscular physical and moral presence to his Best Actor Oscar®-winning role of Judah Ben-Hur, a Jewish nobleman in Palestine whose heroic odyssey includes enslavement by the Romans, vengeance against his tormentors during a furious arena chariot race and fateful encounters with Jesus Christ. This event includes exclusive insight from Turner Classic Movies!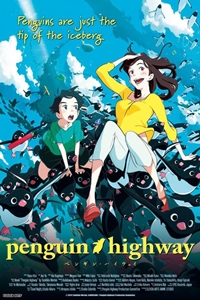 Penguin Highway ()
Cast: Kana Kita, Yu Aoi
Runtime: 1 hr. 59 mins.

Budding genius Aoyama is only in the 4th grade, but already lives his life like a scientist. When penguins start appearing in his sleepy suburb hundreds of miles from the sea, Aoyama vows to solve the mystery. When he finds the source of the penguins is a woman from his dentist's office, they team up for an unforgettable summer adventure!
Digital Cinema Luxury LoungerReserved • English Dubbed